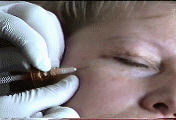 Carboxytherapy
Carboxytherapy is a mesotherapy like non-surgical procedure used to infuse CO2 gas below the skin (sub-cutaneous or intradermic) through a thin 30G mesotherapy needle. Treatments are quick, comfortable, effective with no down time. CO2 gas stimulates blood flow with several consequences: skin elasticity improvement, peau d'orange cellulite reduction, localized fat reduction and collagen production stimulation. Carboxytherapy is a good alternative to liposuction for person who are not willing to go through anesthesia and surgical operations.
Carboxytherapy has now become a good anti-aging treatment for cellulite of all grades, for wrinkles reduction, stretch marks. Carboxytherapy is a FDA approved treatment.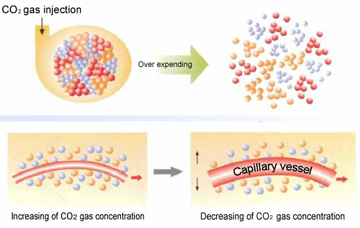 Carboxytherapy works in two different ways: it first fragilizes fat cells with a pressure traumatism, then, in second, CO2 leads to flood vassels dilation in the area where the gas is injected. This reaction to carbon dioxide injection gives a better oxygenation of skin layers with increased lipolysis capabilities. The end result is fewer fat cells and skin tightening..
Carboxytherapy has been used for over 70 years in Europe where it was discovered (France, Royat). The procedure was widely used to treat ischemic vascular diseases because of the vasodilation properties of CO2. No major side effect has ever been reported during this period. Carboxytherapy aesthetic usage has been introduced by italian doctors in the 2000ies . Aesthetic CO2 procedures are now widely used in north and south america as in Europe too.
The most common co2 treatments are:
Cellulite reduction
Localized fat
Alopecia
Arterial diseases associated with diabetes
Weight reduction with or without liposuction
Liposuction complementary solution to clear pending irregularities.
Skin ulcers
Some erection problems due to vascular disorders
Stretch marks
Acne scars & Skin laxity (arms, chest, ...)
Wrinkles redution